About the Stephen A. DiBiase Poetry Prize
The annual Stephen A. DiBiase Poetry contest began with a call for submissions in late 2015. We had our initial first prize winner, Dawn Marar of Delmar New York, and other prize winners announced in the Spring of 2016. Although most of our submissions were from New York State in the beginning, the contest has become increasingly international in scope with entrants from about 40 different countries each year. Many of our prize winners have been from the international pool of submissions. In general, the quality of the submissions has increased each year.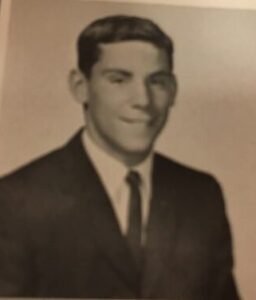 Bob Sharkey is the editor of the contest which is sponsored by his family. They decided to name the contest after Stephen DiBiase who was Bob's best childhood friend. They grew up together in the Libbytown section of Portland, Maine. They liked to explore the fields, wooded areas, and marshes in the area between their homes on Wood Street and the Fore River. Stephen was like a big brother to Bob. Stephen went to Vietnam as an Army photographer. After he returned, he
urged his friend Bob to avoid Vietnam at all costs and Stephen and his family helped Bob obtain conscientious objector status. In 1973, Stephen drowned in shallow water off the coast near Bath, Maine.
The contest was designed by Bob to be unlike other contests and avoid some of the things that discouraged him from submitting to them. There are no entry fees. The $2,500 or so prize money is spread out among the top entrants with a modest first place prize award of $500. There are no line or page limits and the contest gladly reads all forms of poetry and is open to all subjects and topics or none. Published or unpublished work is welcome. There are no age limits and we typically receive many submissions by younger poets, some who have won prizes or recognition.
The editor reads each submission and selects from 30 to 40 poems to send to our panel of judges. Three of the judges are permanent and a fourth judge is the previous year's first prize winner. The judges work independently and pick their top five selections as well as some honorable mentions. The resulting scores are added together to determine the prize winners. Usually, the scoring for the top four places is close and we have adjusted the prize amounts to reflect this.
19 Hunter Avenue,
Latham, NY 12110